Index Page Demo
CM Answers
This demo page shows the possibilities of the index page and widgets
How The Index Page Was Configured?
There are a few ways how the Index Page can be configured.
First - when you install and activate the plugin, the index page is generated by default in 2 versions - with AJAX engine and without it. You can find permalinks to both of these pages in plugin settings: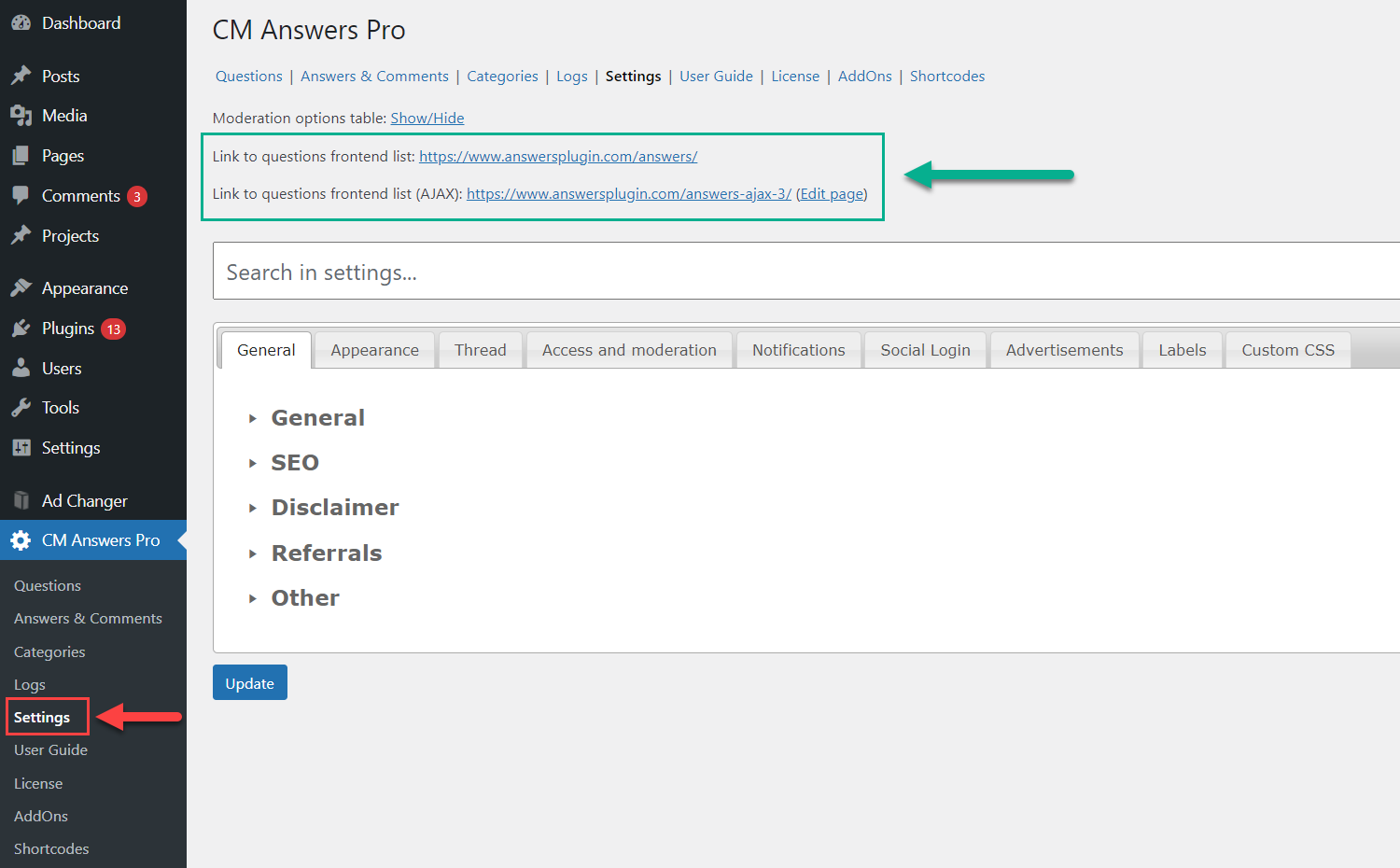 The plugin has hundreds of options for customizing the appearance and behavior of the index page and questions pages, access and moderation settings, notifications and much more. The plugin is highly flexible to be applied according to your needs.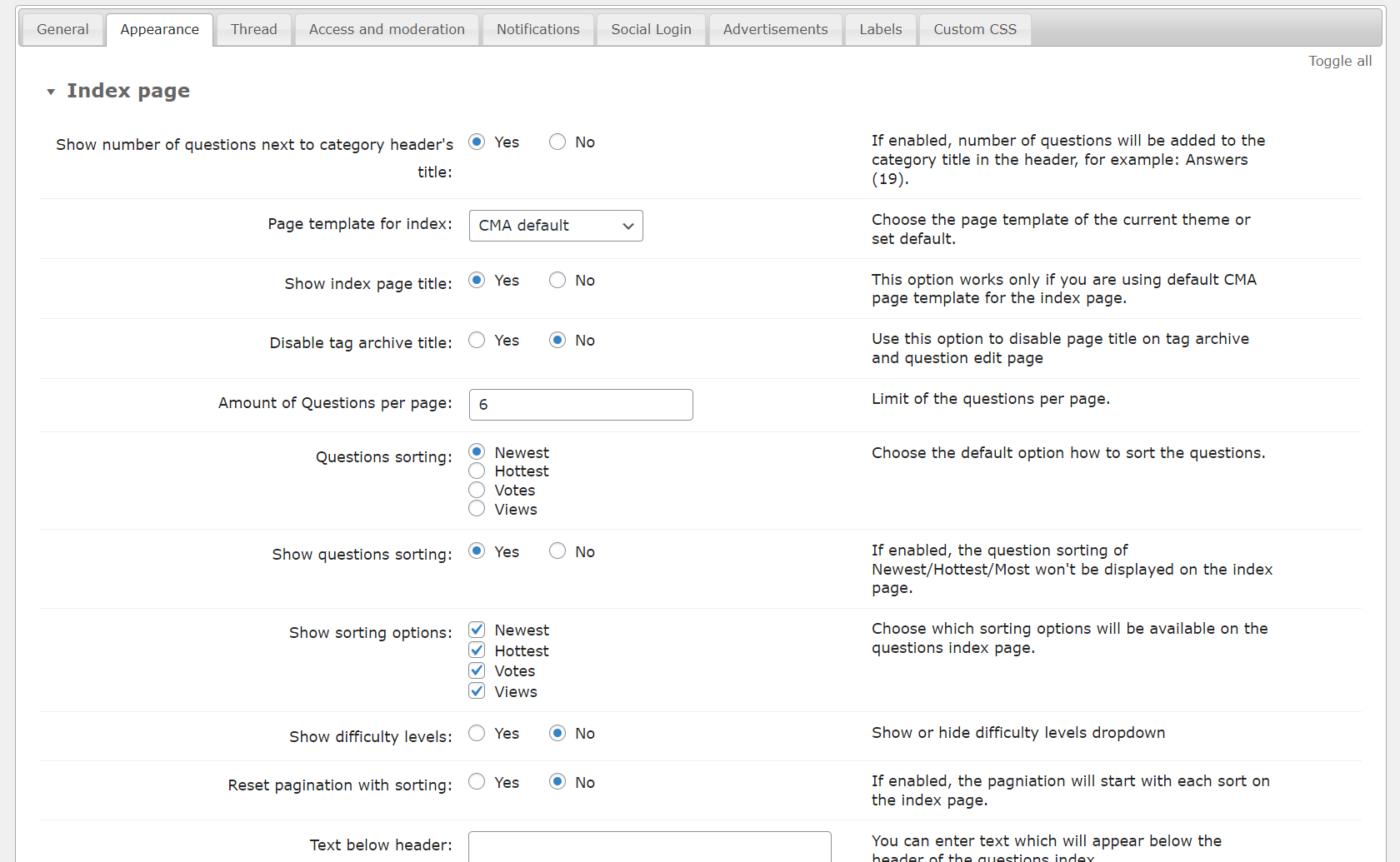 Another way - if you want to place your forum to another page, there are 2 base shortcodes for this:
[сma-index] - this shortcode allows to place the index page at any page. It doesn't have any parameters and the settings of that page are defined in plugin settings.
[сma-questions] - this shortcode works similarly to the previous one, but most settings are defined by the shortcode parameters.
You can check the full list of parameters in the screenshot below: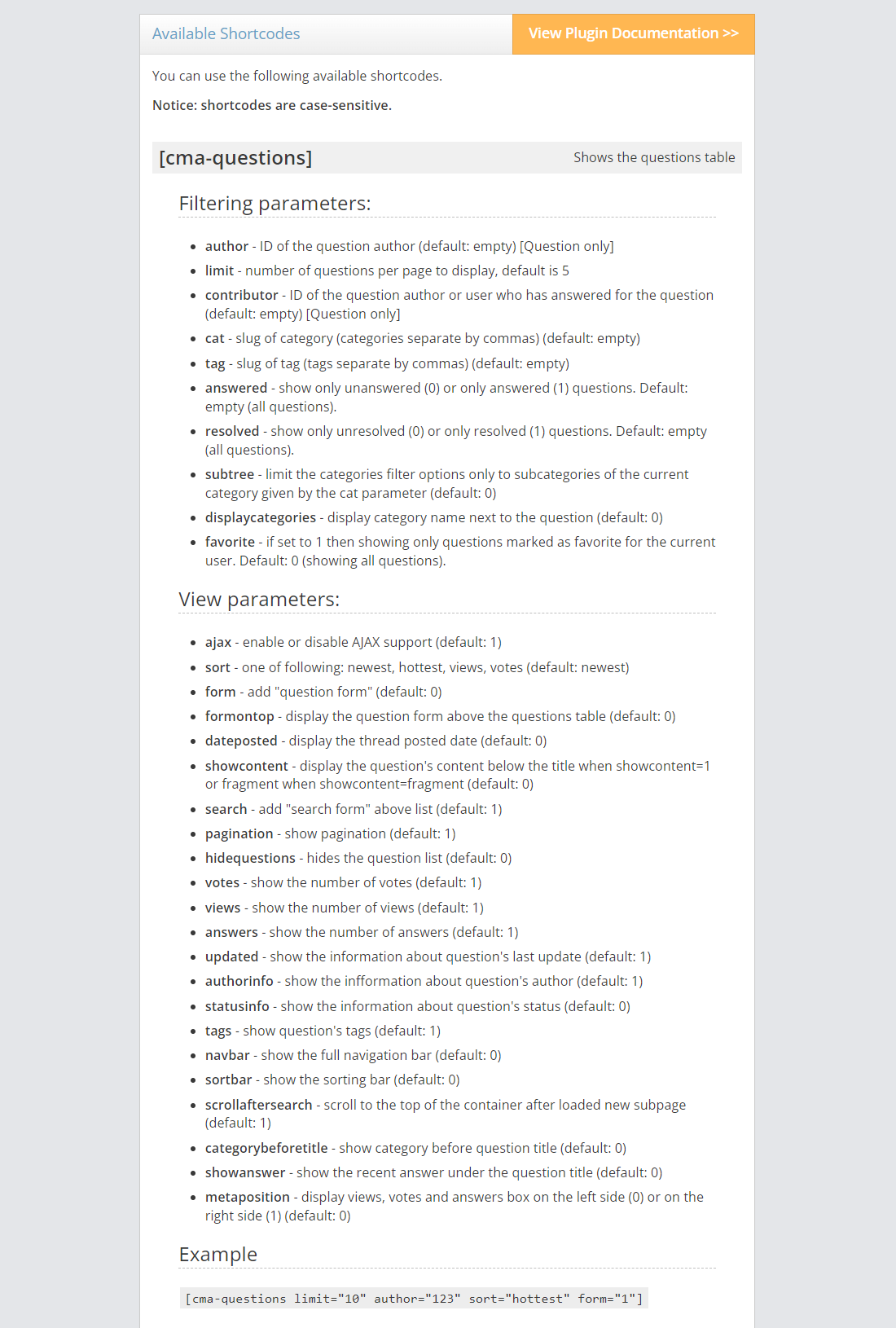 In our case we used the shortcode [сma-questions] and defined the following parameters: we enabled the navigation bar, AJAX engine, and limited displaying the number of questions by 10 items per page. So our shortcode looks like this:
[сma-questions navbar="1" ajax="1" limit="10"]
Displaying Certain Categories
As another example, we can display questions of a certain category with limited items per page, without question form, navigation bar and sorting bars, and with a category name next to the question title. We can place it right here using the following shortcode:
[сma-questions cat="36" limit="3" form="0" sortbar="0" navbar="0" categorybeforetitle="1"]
The plugin provides its own widget area called CM Answers Sidebar.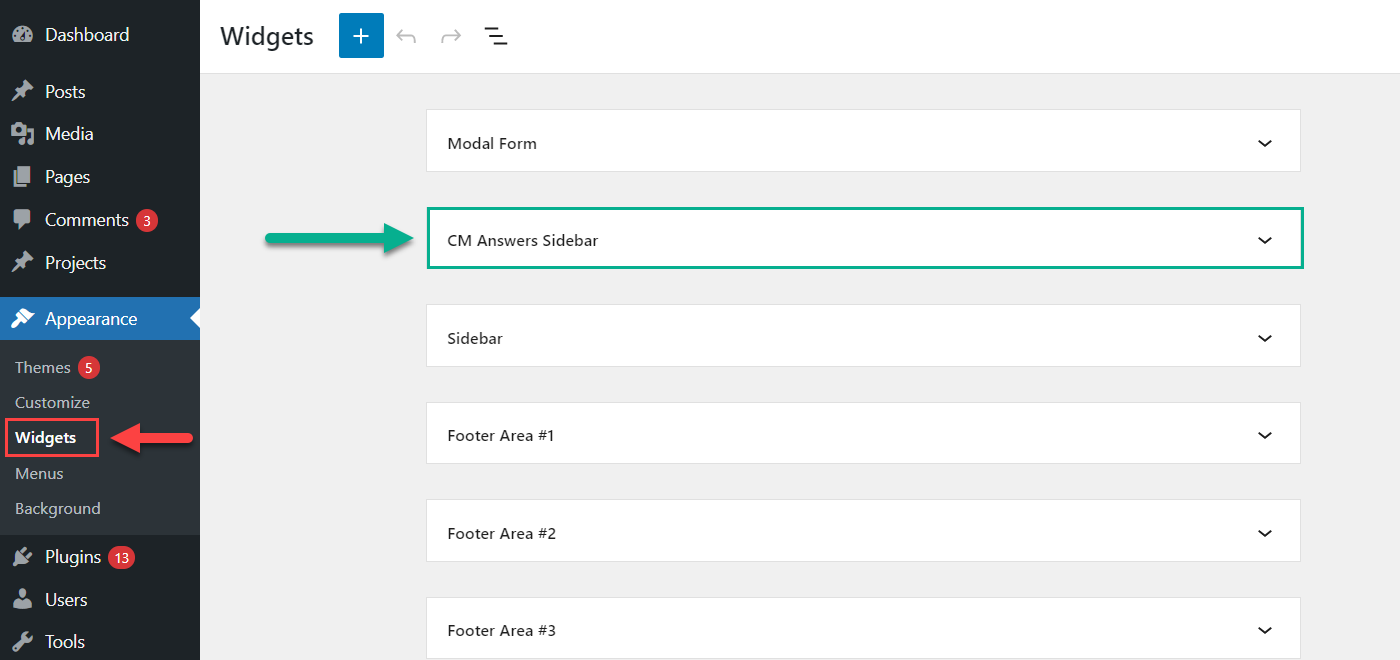 It also provides a few widgets which allow to display items such as counters of published questions/answers/comments, login widget, the specified list of questions, related questions, popular tags and top contributors. You can see examples of a few widgets on that demo page.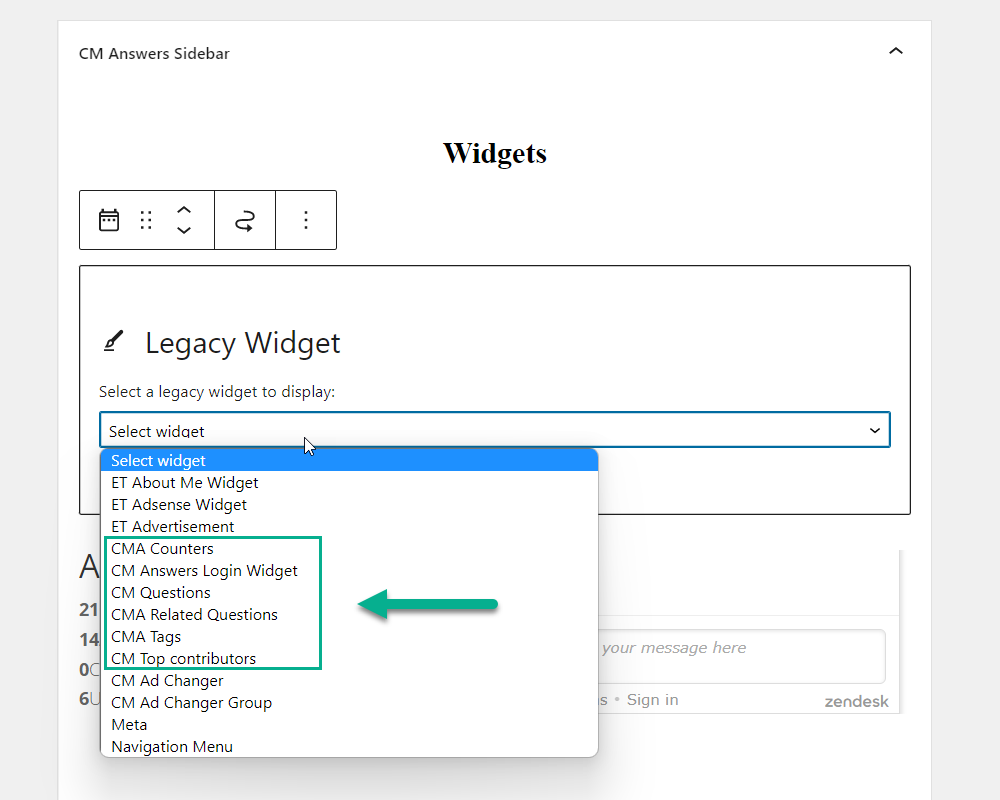 The CM Answers plugin supports the ability to use Ajax to display content. When set using a shortcode, the answer thread for a question will be show on the same page URL as the list of questions.
This has advantages related to load time and interaction and disadvantages when it comes to SEO. You can overcome the SEO issues by still keeping the auto generated question list page alive. This means that search engines will still index your sites questions while you can retain the Ajax based user interface.
CreativeMinds Questions and Answers Forum Plugin for WordPress allows to build a community discussion forum or knowledge base. Users can post questions, answers, comments, and vote on the best answers with this top-rated WordPress Question and answer plugin. Includes multiple forums, file attachments, moderation, notifications, access control, payment support, beautiful interface and much more.
For more information go to the plugin product page
Available Questions & Answers Forum Demos