Resolved Question Demo
Questions and Answers Forum Plugin
Resolved Question
Below you can see a few questions which are marked as "RESOLVED". Click on any of them to see full example with answers and comments.
When the question author wants to stop the thread, he can mark the question as resolved, so users can not post new answers and comments for it. The author can also choose the best answer and mark it.
Configuration of the Resolved feature is very easy. You can find a few options in plugin settings as shown on the screenshot below.
You can allow authors mark their questions as resolved, decide if users can post answers or comments after that, and if the question or answers can be edited after resolving.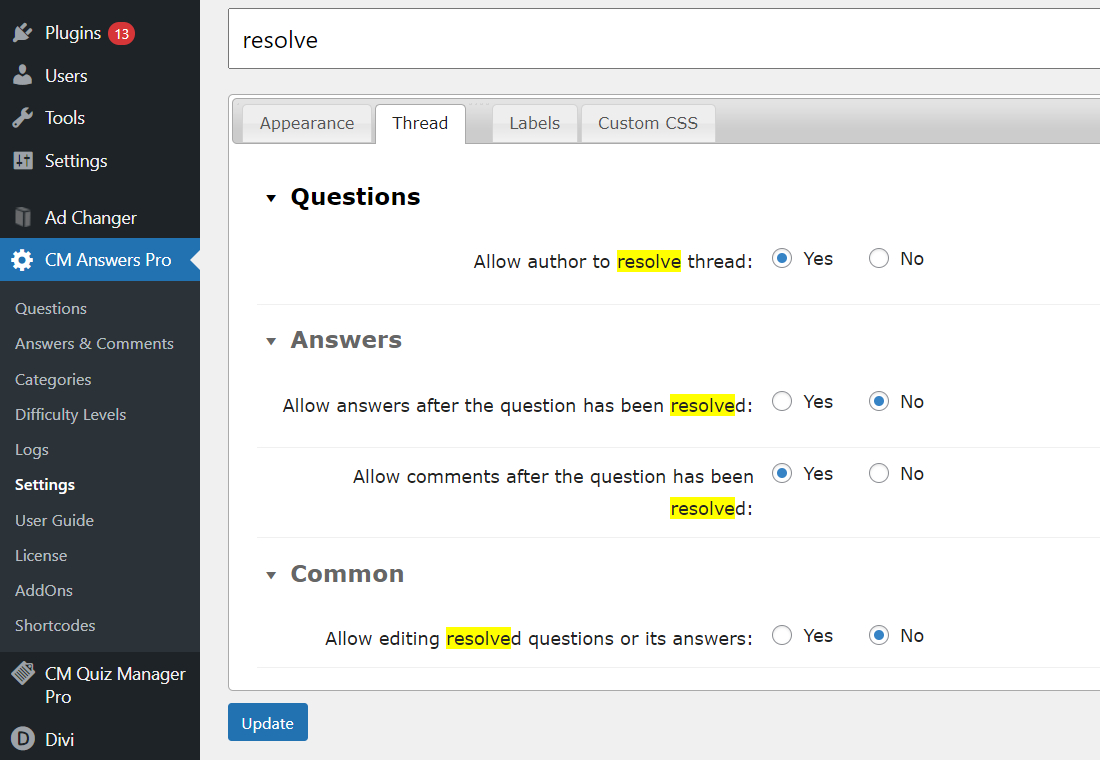 There's also option that allows to add a prefix [RESOLVED] to titles of corresponding questions in the questions list.


CreativeMinds Questions and Answers Forum Plugin for WordPress allows to build a community discussion forum or knowledge base. Users can post questions, answers, comments, and vote on the best answers with this top-rated WordPress Question and Answer plugin. Includes multiple forums, file attachments, moderation, notifications, access control, payment support, beautiful interface and much more.
For more information go to the plugin product page
Available Questions and Answers Forum Plugin Demos