User Badges Demo
Questions and Answers Forum Plugin
User Badges
The plugin allows to set up badges for your forum's authors. It can be a good solution to highlight your forum users with by a giving them with a unique rank.
You can check how it looks like by opening questions below.
You can find a few options related to displaying user badges in plugin settings.
First of all, displaying question author and/or answer author should be enabled.
Second, you need to set up the default name and color for user badge. It will be displayed for all users by default.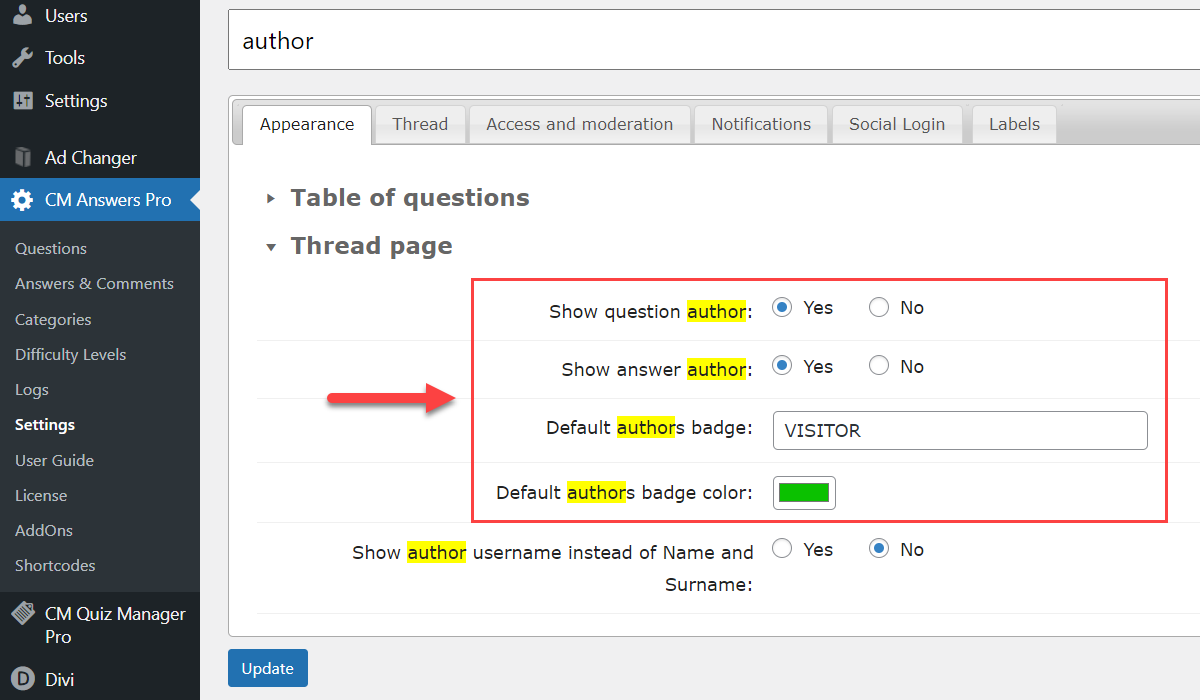 You can set up a unique badge specifically for each user. It can be done on the edit user page under the CM Answers section. Two options for defining badge name and color override the default plugin settings.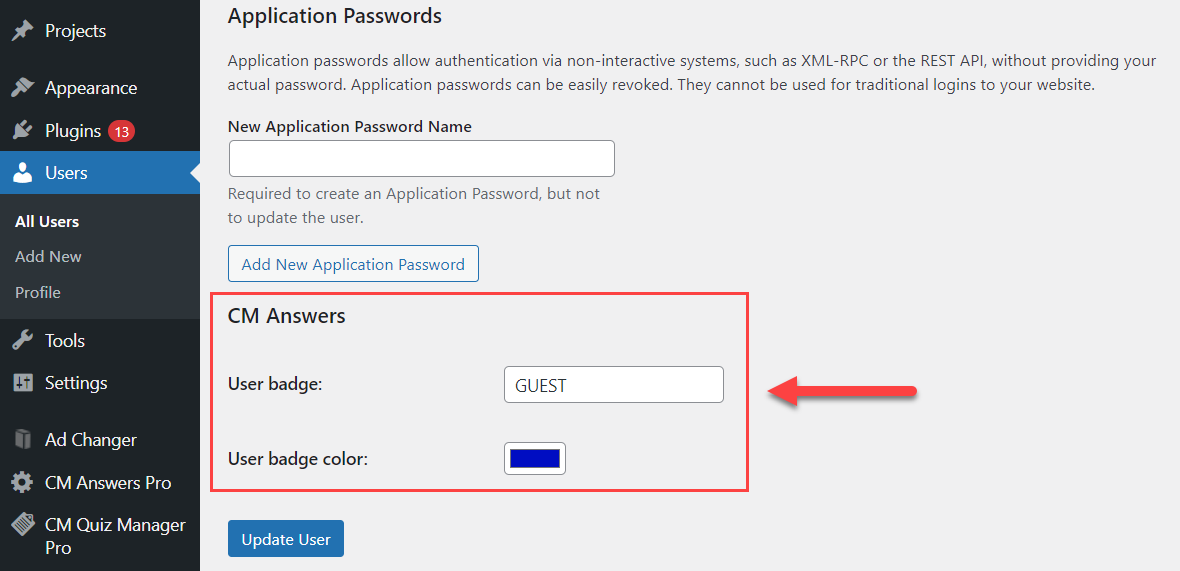 CreativeMinds Questions and Answers Forum Plugin for WordPress allows to build a community discussion forum or knowledge base. Users can post questions, answers, comments, and vote on the best answers with this top-rated WordPress Question and Answer plugin. Includes multiple forums, file attachments, moderation, notifications, access control, payment support, beautiful interface and much more.
For more information go to the plugin product page
Available Questions and Answers Forum Plugin Demos