User Dashboard Demo
Questions and Answers Forum Plugin
User Dashboard
Below you can find the example of a user dashboard.
It contains the sections with user's questions, user's answers, questions marked as favorites by the user and the section with threads and categories that the user follows.
My Questions
---
My Answers
---
My Favorite Questions
---
Thread and Categories I Follow
How To Build the User Dashboard?
The User Dashboard presented above was build using 4 simple shortcodes:
[сma-my-questions]
[сma-my-answers]
[сma-favorite-questions]
[сma-followed]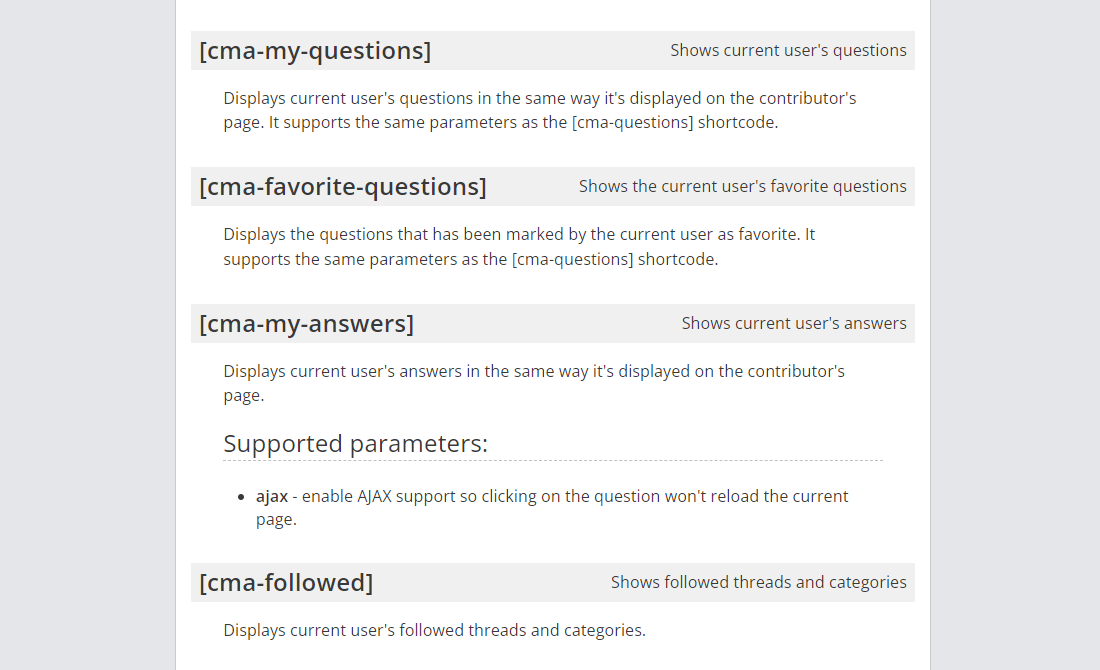 CreativeMinds Questions and Answers Forum Plugin for WordPress allows to build a community discussion forum or knowledge base. Users can post questions, answers, comments, and vote on the best answers with this top-rated WordPress Question and Answer plugin. Includes multiple forums, file attachments, moderation, notifications, access control, payment support, beautiful interface and much more.
For more information go to the plugin product page
Available Questions and Answers Forum Plugin Demos