CreativeMinds Ad Changer Plugin Demo
For WordPress
Example of Responsive Resizing of Ad Banners with CM Ad Changer
Presently on this page, the banner variations feature is turned off. Right now, the original banner is shown at full width (1200px x 100px). If you check this page from the mobile device or change the size of your browser and reload the page, it will display a different banner based on your resolution and screen size (this is determined by the size of the browser inside the screen).
For example, if you are browsing this ad with an iPhone 5 you will see the 300px x 100px banner, meanwhile, screens smaller than 1300px, will instead show the 600px wide banner, this is because their browser width is less than 1200px.
Here is the screen capture of the server side of the Ad-Changer plugin, with all the different banner variations available: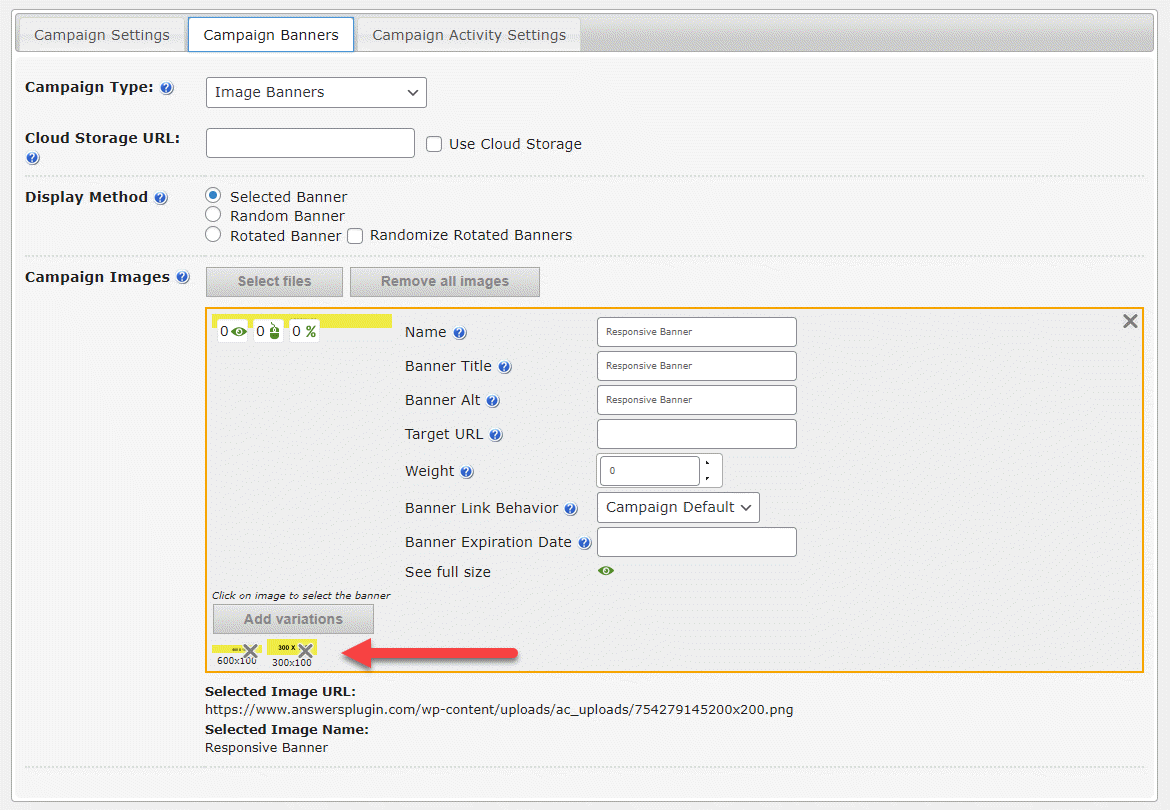 And here is another screenshot of the client settings:


For more support with using responsive banner re-sizing, see the user guide.
CreativeMinds Ad Changer Plugin for WordPress allows you to turn your WordPress site into an ad server that manages and tracks ad campaigns across multiple WordPress sites. Our superb WordPress Ad Management plugin supports banner, video, Google AdSense, and HTML campaigns, so you make money online by easily inserting advertisements anywhere on your site.
For more information go to the plugin product page
Try Other Ad Changer Demos