CreativeMinds Ad Changer Plugin Demo
For WordPress
How to Show Selected Banner Ads – Example
Here is the screen capture of the server plugin's information, showing how to display Selected Banner Ads: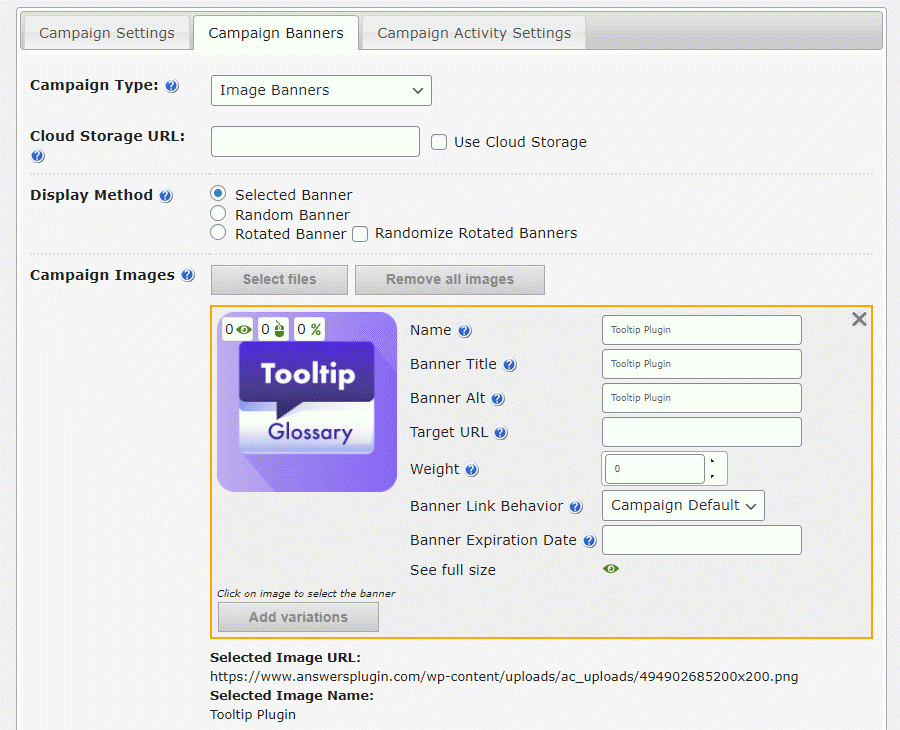 When inserting the unique advertising id shortcode in a page or post, the selected banner ads will be displayed. The outcome looks like this:
CreativeMinds Ad Changer Plugin for WordPress allows you to turn your WordPress site into an ad server that manages and tracks ad campaigns across multiple WordPress sites. Our superb WordPress Ad Management plugin supports banner, video, Google AdSense, and HTML campaigns, so you make money online by easily inserting advertisements anywhere on your site.
For more information go to the plugin product page
Try Other Ad Changer Demos